Work-in-Progress Screening and Filmmaker Panel Discussion

March 28th 2023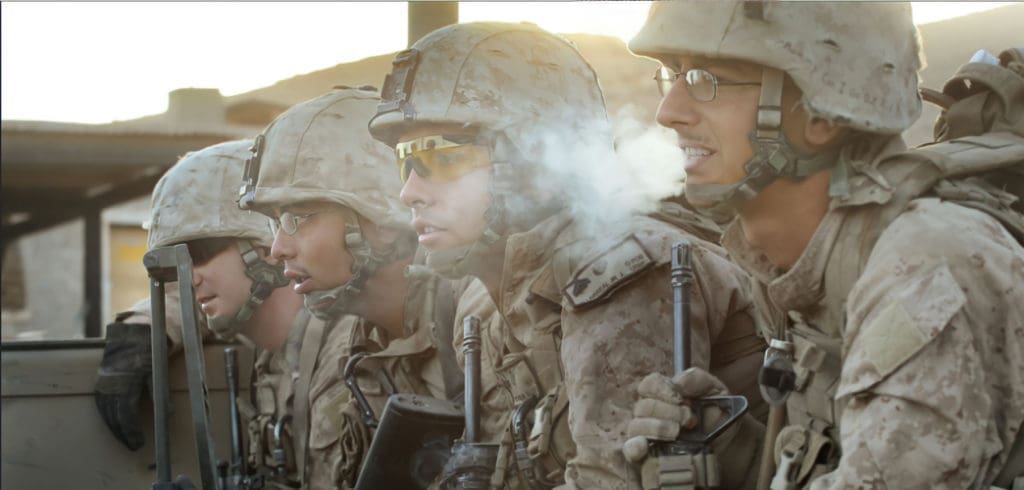 Join us for a screening of select scenes from this upcoming PBS Documentary American Sons produced by San Antonio Filmmakers Andrew Gonzales and Laura Varela.
LOCATION:
The Family Services Neighborhood Place
3014 Rivas Street San Antonio, TX 78228
DATE:
Tuesday, March 28, 2023

6:00 pm Light Refreshments & Reception
6:30pm – 7:30pm Screening & Discussion
7:30pm – 8:00pm Social Time
This event is FREE and open to the Public (Pre-registration is encouraged)

Register online @ tinyurl.com/publicscreening or
email americansonsfilm@gmail.com
*Representatives from Bexar County Military and Veterans Services will be on hand to provide information on available resources
ABOUT THIS PROJECT:

Cpl. JV Villarreal, from the Westside of San Antonio always dreamed of being a Marine. In Afghanistan, JV documented his combat journey with his personal video camera hoping to share his experience with his friends and family back home. He never got that chance.

On October 17, 2010, at only 22 years old, JV was killed in action after stepping on an explosive. His intimate video diary accentuates both the tragedy of a life lost so young, and also paints a picture of what his surviving brothers endured.

JV and his Marine Brother's story is what lays at the heart of AMERICAN SONS – serving as an exploration of the ongoing effect of combat on communities and revealing what many veterans experience in their transition to civilian life.
Sponsored by:


City Of San Antonio Department of Arts and Culture
Edgewood District Veterans
Bexar County Military and Veterans Services
Latino Public Broadcasting
PBS