American Sons Documentary Team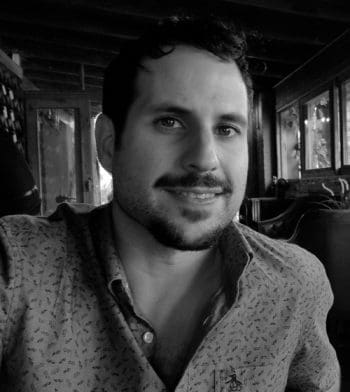 Producer / Director – Andrew Gonzales
Andrew Gonzales is a documentary filmmaker, director and commercial cinematographer. Andrew's lens is usually focused on stories of underdogs on their journey to fight for their survival. This theme is strong in his recent projects: Standing Rock: A New Nation, a vignette about The Dakota Access Pipeline Protests, HERE: The Garrett Scott Story, which follows MMA Fighter Garrett Scott in his climb to compete in Brazilian Jiu Jitsu regardless of the handicap and Right In Front of Us, which highlights the current US-Mexico Border Crisis and its impact on the communities affected by it. Commercially, Andrew produces content for agencies working primarily with corporate responsibility, promotion of green technology, progressive political movements and social change organizations.
In 2019 he traveled the country producing content for Julian Cástro's Democratic Presidential Campaign. In 2018, he took home several honors from film festivals including Brooklyn's Latino Short Film Festival, The Hollywood International Moving Pictures Film Festival, The Festigious International Film Festival, The Top Shorts Online Film Festival, and The IndieFest Film Awards. In 2015, he and producer Laura Varela took top prize in the City on The Rise Film Competition at The San Antonio Film Festival.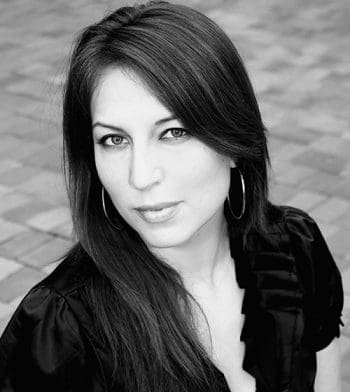 Producer – Laura Varela

Laura is a documentary filmmaker whose work is shaped by her roots growing up on the US/Mexico border in El Paso, TX. Her work crosses cultural, linguistic and physical borders through the use of film and contemporary art installations. She now resides in San Antonio, TX where she works as a filmmaker and artist. Varelafilm recently merged with Xica Media, a mission driven creative agency and digital networks that works in the intersections of art, culture and social justice.

Varela's documentary, As Long as I Remember:American Veteranos was broadcast on PBS from 2010 to 2016. She is currently producing and directing the documentary, raul salinas: The Poetry of Liberation for PBS. She is a recipient of awards from The National Association of Latino Arts and Culture, Humanities Texas, Latino Public Broadcasting's Public Media Content Fund, ITVS and Best Director Award from the San Antonio Film Festival.

Varela lectures and screens her work around the country and internationally at various cultural centers and Universities; in recent years has taught courses on documentary film at the University of Texas San Antonio. She is alumni of the CPB/PBS Producers academy, the NALAC Leadership Institute, the NALIP Producers Academy, Creative Capital Professional Development Workshop. Artist Residencies include Swarthmore College, Art for Change in NYC, and the Hochschule Niederrhein and Faust Academy in Germany.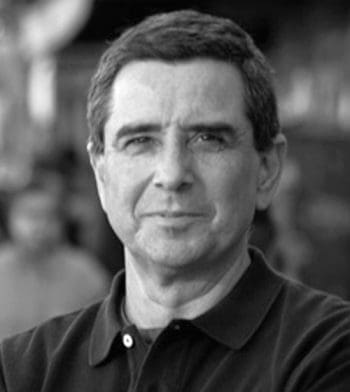 Producer – Ray Telles

Raymond Telles' twenty-five year career in film and television includes the production of documentaries and news magazine segments. He has produced and directed for Public Television, Turning Point and Nightline-ABC, Dateline- NBC. His independent productions include films for the National Endowment for the Arts (NEA), the National Endowment for the Humanities (NEH), and the Independent Television Service (ITVS).
Among the more than 30 documentaries Telles has produced and directed are: "Continent on the Move" for the PBS series Americas; "The Fight in the Fields," a feature documentary on Cesar Chavez and the Farm Workers' movement which was in documentary competition at the 1997 Sundance Film Festival and aired on PBS; "Children of the Night" for Frontline -PBS, winner of a DuPont-Columbia Gold Baton Award as well a number of other honors; and In Search of Law and Order, a three hour series on Juvenile Justice for PBS and Channel 4 (UK).


Raymond Telles has won numerous awards including three Emmy Awards, two PBS Programming Awards for News and Current Affairs, The Ohio State Award, an ALMA Award, a NATAS Community Service Award, top honors in the San Francisco, American Film and Video Association, Chicago and New York Film Festivals, the DuPont-Columbia Gold Baton, 2 Cine Golden Eagles, as well as numerous other awards for his work in film and broadcast journalism.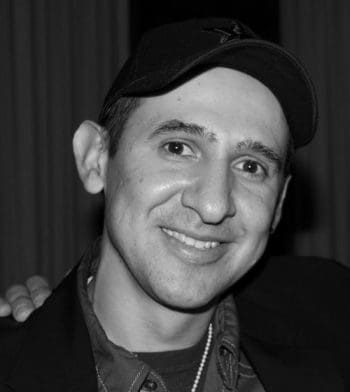 Consulting Producer – Fernando Cano

Fernando S. Cano's feature films credits include: SYRIANA, SELENA, THE NEWTON BOYS, ALL THE PRETTY HORSES, MISS CONGENIALITY, MISSION PARK / LINE OF DUTY, WISDOM and SANITARIUM, as well as high end shorts, documentaries, music videos, commercials. Some of Fernando's line producing credits include THE CLETO SHOW (a hybrid sitcom produced for FOX), LIVING THE AMERICAN DREAM (a feature documentary directed by Eva Longoria, aired nationally Fall 2010 via Mun2 and MSNBC), and REVOLUTION: A HISTORY OF THE SPORTS BRA and GO SEBASTIEN GO! (two ESPN "30 for 30" mini-docs aired nationally on SportsCenter in Spring 2015 and Spring 2016).
He served as Production Supervisor and Production Coordinator on two PBS/ITVS-funded narrative programs: COME & TAKE IT DAY and the FOTO-NOVELAS II series, respectively. He also produced the PBS documentary AS LONG AS I REMEMBER 2010-2016; broadcast nationally via American Public Television. Recently, he served as President of the San Antonio Film Society and he is on the Texas Film Commission's Media Development Zone advisory board, a member of the Dallas Producers Association (DPA) and a Film Ambassador for the Fort Worth Film Commission.
JOIN OUR MISSION TO COMPLETE THIS PBS VETERAN ADVOCATE DOCUMENTARY
Fill out the form below to join our
mission to complete this project
Copyright 2023 © All rights Reserved. American Sons Film