American Sons Documentary Team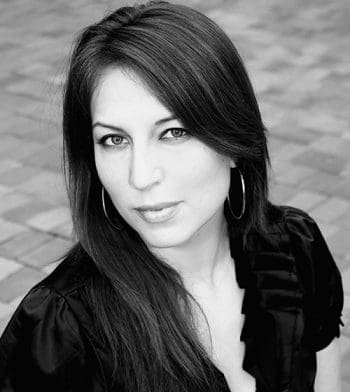 Producer – Laura Varela

Laura is a documentary filmmaker whose work is shaped by her roots growing up on the US/Mexico border in El Paso, TX. Her work crosses cultural, linguistic and physical borders through the use of film and contemporary art installations. She now resides in San Antonio, TX where she works as a filmmaker and artist. Varelafilm recently merged with Xica Media, a mission driven creative agency and digital networks that works in the intersections of art, culture and social justice.

Varela's documentary, As Long as I Remember:American Veteranos was broadcast on PBS from 2010 to 2016. She is currently producing and directing the documentary, raul salinas: The Poetry of Liberation for PBS. She is a recipient of awards from The National Association of Latino Arts and Culture, Humanities Texas, Latino Public Broadcasting's Public Media Content Fund, ITVS and Best Director Award from the San Antonio Film Festival.

Varela lectures and screens her work around the country and internationally at various cultural centers and Universities; in recent years has taught courses on documentary film at the University of Texas San Antonio. She is alumni of the CPB/PBS Producers academy, the NALAC Leadership Institute, the NALIP Producers Academy, Creative Capital Professional Development Workshop. Artist Residencies include Swarthmore College, Art for Change in NYC, and the Hochschule Niederrhein and Faust Academy in Germany.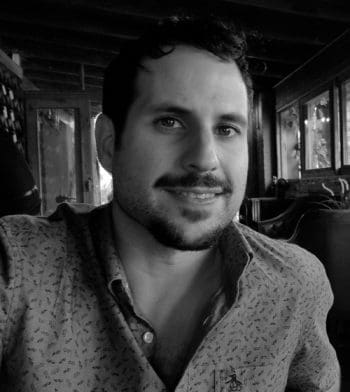 Director – Andrew Gonzales
Andrew Gonzales is a documentary filmmaker, director and commercial cinematographer. Andrew's lens is usually focused on stories of underdogs on their journey to fight for their survival. This theme is strong in his recent projects: Standing Rock: A New Nation, a vignette about The Dakota Access Pipeline Protests, HERE: The Garrett Scott Story, which follows MMA Fighter Garrett Scott in his climb to compete in Brazilian Jiu Jitsu regardless of the handicap and Right In Front of Us, which highlights the current US-Mexico Border Crisis and its impact on the communities affected by it. For the last 3 years he has traveled the world, documenting a new field of medicine that combines music, biotechnology and neuroscience to help people with movement disorders regain their ability to walk.
In the commercial world, Andrew produces content for agencies working primarily dealing with corporate responsibly, promotion of green technology, progressive political movements and social change organizations.

In 2018, he took home several honors from film festivals around the country including Brooklyn's Latino Short Film Festival, The Hollywood International Moving Pictures Film Festival, The Festigious International Film Festival, The Top Shorts Online Film Festival, and The IndieFest Film Awards. In 2015, he and filmmaker Laura Varela took top prize in the 80/20 Foundation's City on The Rise Film Competition at The San Antonio Film Festival.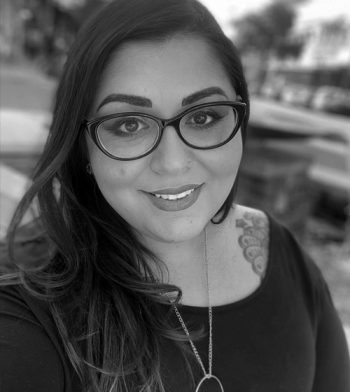 Associate Producer – April Rodriguez


April Villarreal Rodriguez resides in San Antonio TX. She is the surviving sibling to Cpl. Jorge "JV" Villarreal Jr. As a ode to his memory April is completing JV's mission of documenting his time in Afghanistan. As Associate Producer to the film she serves as a liaison between the film team and the surviving Marines of India Battery 3/12 and shared JV's personal videos filmed while living in the midst of war.
April is married with 2 children and works as a Risk Consultant for a global financial institution. She is also a micro-influencer running a successful fashion and lifestyle page named The Chula Diaries as well as co-founding the San Antonio Latina Blogger organization.